McLean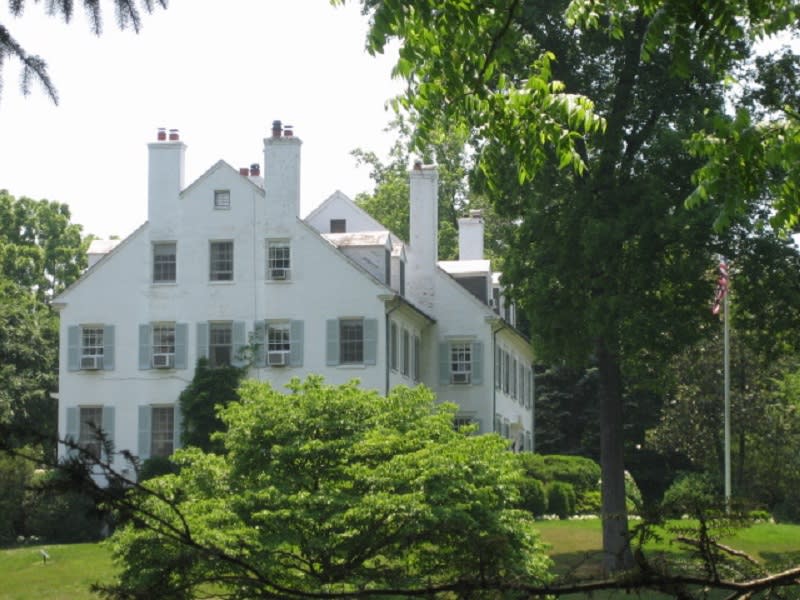 McLean is known for its beautiful luxury homes and a long list of things to do, like shopping and community events. This fun-filled community is a wonderful place to raise a family, with lots of public and private schools in the area. You can also expect to find many parks with both green spaces and play areas, including Lewinsville Park, Langley Fork Park, McLean Central Park, and Clemyjontri Park. Let your kids run free on the playgrounds, go for a walk on the multitude of trails, or have an outdoor picnic to take advantage of all McLean has to offer. 

Entertainment opportunities are plentiful in McLean, so you will never be bored in the area. For example, at the Alden Theatre, you can enjoy performing arts events and shows year-round. With over 300 seats in the theatre, some of the performances include music concerts, comedy shows, children's programming, dance performances, and so much more! McLean has an art gallery as well, called the Emerson Gallery, which is a family-friendly place to see visual art. You may even want to visit McLean's farmers market to purchase locally grown produce and more every Friday during the summer months. If you're looking for a place with lots of parks, things to do in your free time, and gorgeous homes, look no further than McLean. 


Falls Church

Falls Church is a Virginia neighborhood that doesn't lack in its scenic views and overall charm. It has a community-oriented feel, with lots of events and things to do. Falls Church offers residents a small-town feel with city-living perks. Since it is one of the smallest cities located in the Virginia area, it was given the nickname "The Little City."

Falls Church's school system is known for having great teachers and quality instruction. The town's high school, Falls Church High School, is often ranked as the best public high school in all of Virginia. There are also plenty of things to keep you and your family busy while living in Falls Church, especially in the arts. The small town is home to both The State Theatre and ArtSpace Falls Church, where you can experience many different art mediums and events while supporting local artists and community members. 

Visit Cherry Hill Farmhouse, a museum where you can learn about the area's rich history. Cherry Hill Farmhouse is that it goes beyond being your typical museum, as many exciting community events are hosted here year-round. These events are family-friendly and include an Easter Egg Hunt, a Christmas event, a Halloween literacy event, and so much more. Falls Church is a truly lovely place for people of all age ranges to live, with activities for all different age groups to enjoy. Falls Church may be the Virginia community for you if you're looking for the perfect blend of small-town living and city living.


Fairfax

If you're looking for a big city with rich history, Fairfax might be the right place for you. Due to its historic feel, it has a much more laid-back feel than many urban cities, but it still has many opportunities for things like entertainment. There is so much that you'll be able to do while living in Fairfax in your free time, as its gorgeous historic downtown area attracts locals and visitors alike. 

Fairfax is a highly walkable city as well, meaning you can enjoy a day or night of shopping, dining, and much more all on foot. Home to the Old Town Plaza, this is one of the best places to enjoy some shopping and tasty restaurants. The plaza has cute boutiques, cafés, and delicious restaurants, all located in this historic area, making for a lovely shopping and dining experience you can't get anywhere else. 

The city's large size means that there are lots of luscious parks in the area, filled with trails, greenery, opportunities for water activities such as kayaking, and playgrounds for kids. Some parks in the area include Burke Lake Park, Fountainhead Regional Park, Ox Hill Battlefield Park, Sandy Run Regional Park, and more. 

Fairfax is also known for having lots of amazing educational opportunities for people of all ages. It is home to the Fairfax School District, which has many excellent elementary schools, middle schools, and high schools. The post-secondary education opportunities are plentiful in Fairfax as well, as the two main universities in the area are George Mason University and Virginia International University. If you're looking to raise a family or even pursue post-secondary education yourself, you're sure to get a top-notch education in Fairfax. If a city with plenty of history and lots to do to keep you entertained sounds like something for you, then Fairfax may be the place in Virginia for you to consider moving to.
Alexandria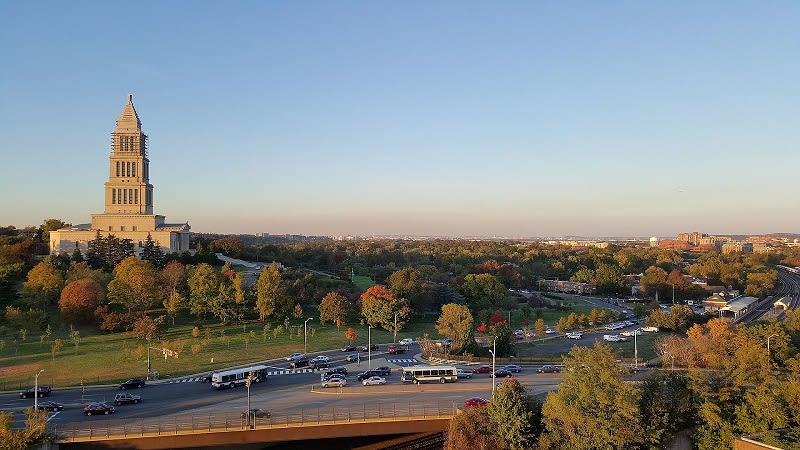 Located just 11 miles outside of Washington, DC, Alexandria is another one of Virginia's amazing communities. It has a rich African American history, so living here means you will be able to experience this history and learn a lot. 

Take in the history by visiting the Alexandria Black History Museum, taking a guided outdoor cultural heritage tour, or walking through Duke Street's black history trail, and so much more to discover and learn about. There is also a plethora of gorgeous, well-kept architecture from both the 18th and 19th centuries, making the town itself a piece of history that you'll be surrounded by while living here. 

Alexandria offers its residents so much to do, which is one of the reasons why it is such a loved community by the people who call it home. This includes Alexandria's Old Town Waterfront. Here you can experience lots of your favorite outdoor activities like boating, shopping, performances, art installations, and more exciting activities. You can also frequent the famous King Street to attend events like concerts and performances, go on a shopping trip, and a multitude of other activities. It's considered to be the shopping center of Alexandria, so you'll find lots of boutiques that are unique, making for a fun and interesting shopping trip. 

Alexandria is known for its dining experiences, with over 200 different restaurants in the area and lots of new restaurants opening all the time. You'll find a range of tasty restaurants, exciting bars, and classic pubs in this area. Alexandria is even known as the ice cream capital of the USA. You'll be able to enjoy worldwide cuisine with some of the best independently and locally run restaurants around. 

Check out this restaurant guide for a taste of some of the different flavors and dining experiences you could enjoy while living in Alexandria, Virginia. If you're a food lover who also loves learning new things in a scenic and historic environment, then Alexandria just might be the perfect community for you.
Found Your Dream Neighborhood?

Now that you've gotten a closer look at the wide range of communities in Virginia, you may have found one that sounds perfect for you. If you're looking for Alexandria real estate or homes for sale in McLean or other Virginia areas, contact The Winstead Group today.