One of Virginia's most charming cities, Alexandria is a historic place full of bright storefronts, cobblestone streets, and trendy eateries. Visitors and locals alike come for its up-and-coming art and culture scene and its burgeoning culinary scene. Longtime residents never tire of the wealth of dining options the city has to offer. From classic steakhouses and riverfront seafood restaurants to French bistros and Italian eateries, the town remains a premier dining destination. If you want to experience it yourself, make reservations at these seven Alexandria restaurants.
Oak Steakhouse Alexandria
901 N St Asaph St

Alexandria, VA
Photo courtesy of Oak Steakhouse Alexandria
This Charleston, South Carolina, boutique chain opened in Alexandria in 2019. It soon became a popular choice for classic fine dining. Tables made of Virginia wood are surrounded by sleek red leather chairs. With overhanging beams and exposed bricks, the ambiance is rustic yet upscale. Diners can watch master chefs at work in the exhibition kitchen. A customized wine rack showcases their impressive selection of wine. A plush and exclusive private dining room can accommodate up to 30 guests.
Start your meal with
Oak Steakhouse's
signature Parker House rolls and the bone marrow appetizer. They specialize in farm-to-table and locally-sourced ingredients, including Virginia rockfish served two ways. All their steak entrees are made with certified Angus beef and can be paired with king crab legs or grilled shrimp. Round off dinner with their French-style apple cobbler and one of their handcrafted cocktails.
Nasime Japanese Restaurant
1209 King St

Alexandria, VA
Hidden behind a nondescript door,
Nasime Japanese Restaurant
offers a multi-course tasting menu that constantly changes, so no two nights of dining here are alike. The course consistently includes a variety of Japanese cuisine, such as traditional Tsukuri (raw dishes), Agemono (fried dishes), Nabe (Japanese-style hot pot), and Yakimono (grilled dishes). Chef-owner Yuh Shimomura is a native Tokyo-trained master chef with over 15 years of experience. He doesn't shy from incorporating outside influence in his ever-evolving menu, including using African fufu as a base for shrimp cakes or serving Indian kulfi-textured ice cream. This tiny eatery only seats six at the sushi bar, with a handful of tables lining the other side of the wall. Not able to make a reservation? The tasting menu can be ordered to-go in bento boxes.
Landini Brothers Restaurant
115 King St
Alexandria, VA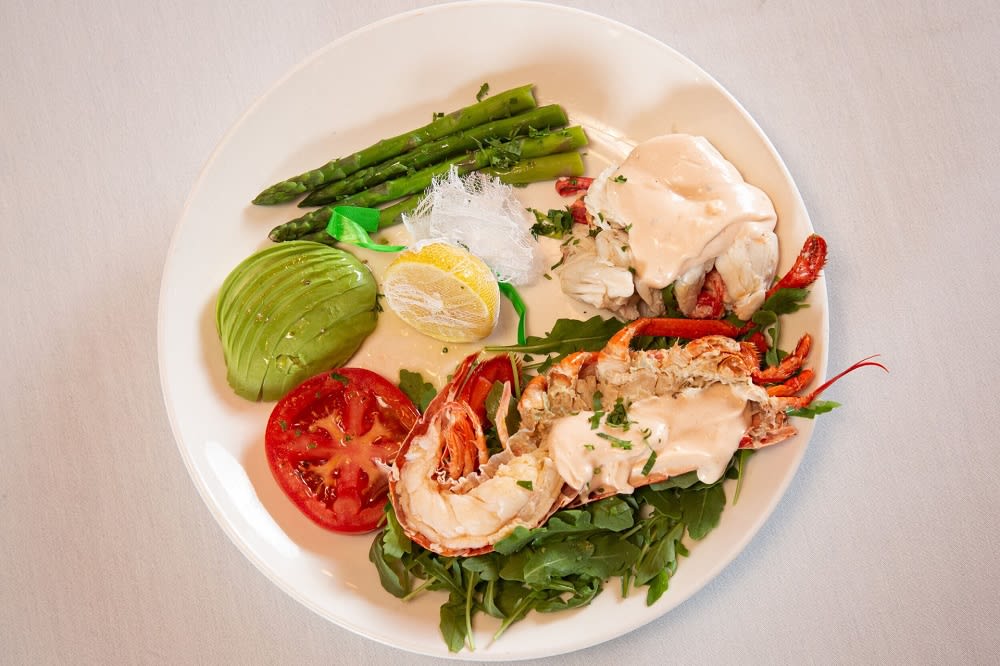 Photo courtesy of Landini Brothers Restaurant
Landini Brothers Restaurant
has been a local mainstay since 1979, serving up authentic Tuscan dishes to generations of Alexandrians. White tablecloths and crystal chandeliers adorn a stone-framed setting and help deliver an exquisite fine-dining experience. They have an extensive seafood-centric menu, and veal specialties served Italian-style. Many items can be requested gluten-free, including their homemade pasta and most of their appetizers. They offer over 400 wines from Italy and the United States curated by a certified in-house sommelier. For local residents, Landini is also the prime destination for private parties, special occasions, and weddings.
Bastille Brasserie and Bar
606 N Fayette St
Alexandria, VA
This award-winning restaurant and wine bar offers a contemporary twist on French cuisine. Chef-owners Christophe and Michelle Poteaux specialize in using locally-sourced and farm-fresh ingredients. For an authentic French meal, start with an order of escargots provencal and terrine de foie gras before moving on to their signature moulard duck breast with confit potatoes or mussels marinière served with pommes frites. Desserts range from cheese plates to key lime mousse and chocolate custard. Or you can try one of two prix-fixe dinners served nightly, which includes an appetizer, entrée, and dessert.
Bastille Brasserie and Bar
also hosts weekly wine-pairing events and cocktail dinners, and the garden-style outdoor patio is perfect for weekend brunches. To top it all off, they have an incredible selection of vintage wines, champagne, and liqueurs.
Vermilion
1120 King St

Alexandria, VA
The recent reopening of
Vermilion
was highly anticipated by the downtown crowds who have been coming to this upscale Old Town spot for their New American fare and signature cocktails. The menu changes to highlight seasonal ingredients and farm-fresh produce. Start off at the high bar with a margarita spritz of blue note negroni. When your reservation is ready, try one or two of their appetizers, which range from bay oysters and crab croquettes to beef Carpaccio and chicken liver terrine. These can be followed by a savory risotto, pork ravioli, or slow-roasted goat. Round off dinner with a cheese plate, bavarian gelato, or warm blueberry strudel.
Magnolia
703 King St
Alexandria, VA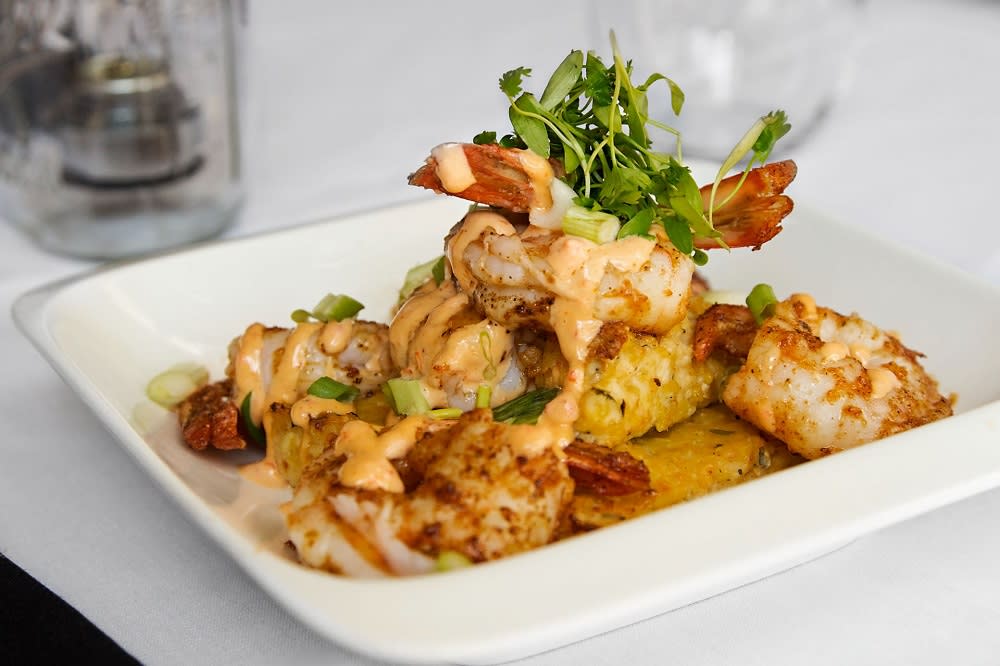 Photo courtesy of Magnolia
Located in the heart of Old Town Alexandria,
Magnolia
specializes in Southern-inspired American comfort food. Local sommelier and restaurateur Leonard Holton chose the 200-year-old, three-story building to highlight the city's history along with the region's rich cuisine. You can start with some country-fried pickles drenched in Cajun sauce or deviled eggs with bacon, followed by a shrimp po'-boy, Nashville gumbo, Cajun pasta, or a generous plate of grits served two ways. Even their handcrafted cocktails follow the countryside theme, such as "Steel Magnolia."
Chart House
1 Cameron St

Alexandria, VA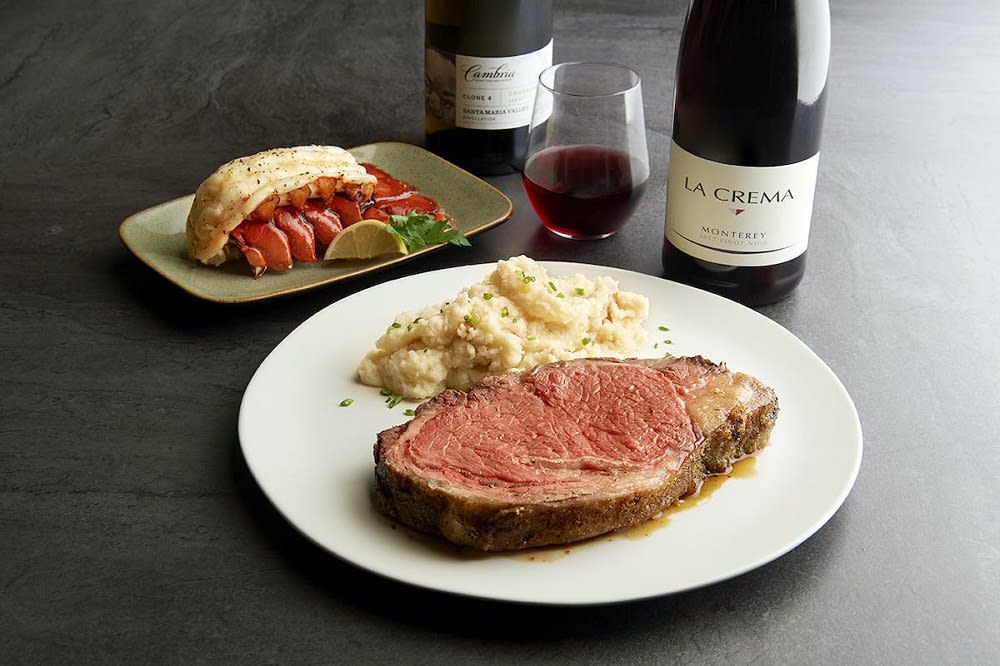 Photo courtesy of Chart House
This riverfront restaurant has some of the best views of the Potomac River.
Chart House
is a fine-dining seafood and steak restaurant with an impressive wine selection to pair. Their raw bar appetizers can be followed by generous surf and turf dishes that include filet mignon, New York strip, Australian lobster, and wild-caught king crab. You have the choice to dine indoors, surrounded by high windows and panoramic views of the river, or outdoors, where the patio provides a more casual setting and views of the water and the boardwalk. It's especially spectacular at sunset when you can watch the moon rise over the boats on the harbor.
Hoping to move into an Alexandria luxury home?
If you are considering moving or investing in Alexandria real estate, contact
The Winstead Group
today. John Winstead began his career right here and has built a reliable network of connections in real estate. He is known for exceptional service and industry know-how. His knowledge of the local lifestyle can help you with more than just buying or selling a home. He can give you insider tips on moving, living, or just vacationing in Alexandria. With its proximity to Washington, D.C., and a thriving art and culture scene, come discover for yourself why Alexandria is an incredible city to invest in.