The Dos and Don'ts of Staging a Historic Home
Do you have a historic piece of Alexandria real estate that you plan to sell this year? Now is the perfect time to list homes for sale in Alexandria due to the seller's market, but you may need to change your prep strategy a bit if your home has historic properties. Here's how to stage your home properly to attract the ideal buyer.
The Importance of Home Staging

If you're ready to add your house to other homes for sale in Alexandria, the importance of home staging cannot be overstated. Professional home stagers will come into your Alexandria real estate and rearrange furniture, add or remove décor and ensure that each room in your house has a designated purpose in an effort to make your property shine to potential buyers. A stager will also respect the integrity and history of your unique home and know how to highlight its historical features, so those looking at your home will be aware of them.

Homes for sale in Alexandria and across the nation that are professionally staged homes sell for between 6 and 10% more than those homes that are not staged. In addition to selling for more, staged homes also tend to stay on the market for fewer days and attract more offers than other homes in the area that have not undergone the staging process. If you don't feel comfortable having a stranger come into your home and handle your belongings, you can always opt to stage your home yourself or have it virtually staged.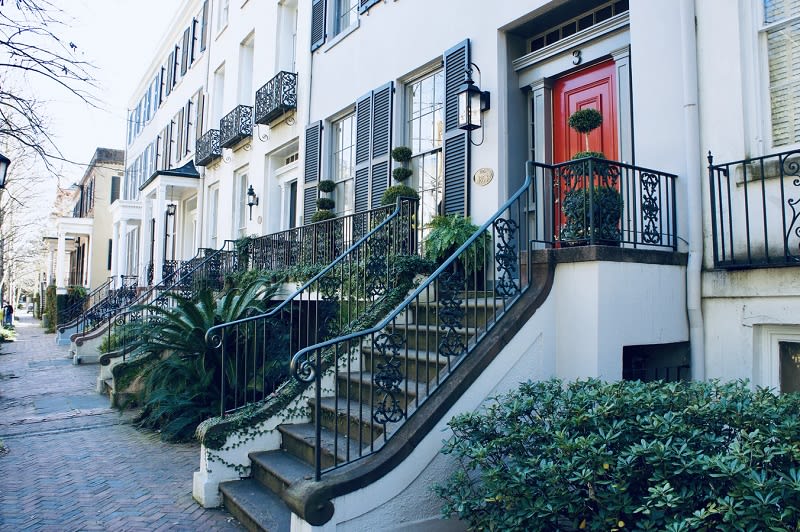 Dos of Staging a Historic Home

Whether you decide to stage your home yourself or use a professional to do the job, there are some right and wrong ways to prepare historic Alexandria real estate. Here are some of the best practices:
◾ Consider repainting
It's likely your historic home has been repainted many times since it was built. Before you list it, consider bringing out its unique history by painting it in a way that highlights space and special features. Don't make the mistake of trying to restore it to its original wallpaper or colors, though, unless you plan to market the home as a museum or showpiece rather than a personal residence.
◾ Depersonalize
Depersonalizing is always a big part of the staging process, but it's even more important when it comes to a historic home. Those who are interested in buying historic homes for sale in Alexandria want to picture its rich heritage and don't want to be distracted by your vacation snaps or family portraits. Remove any personal photos, unique artwork, or hobby materials that distract from the home's historic charm.
◾ Blend the home's story with modern conveniences
Always keep in mind that those who are interested in buying historic homes for sale in Alexandria will need to live a modern life in them. Draw attention to modern features like new roofs, kitchen islands, and water softeners while still emphasizing historic features like original fireplaces or detailed woodwork.
◾ Remove heavy drapery
Heavy drapes may have been all the rage when your historic home was in its heyday, but the only thing those types of window treatments will do now makes it look dark and unappealing. Stick to lightweight fabrics in light colors and modern blinds to lighten up rooms and help interested buyers get a better feel for the beauty of your historic home.
◾ Try to exaggerate space
Historic homes for sale in Alexandria are unlikely to have the same large room sizes as modern houses. Try to maximize the space you have by removing large pieces of furniture, painting with neutral colors, and letting the light in.
Don'ts of Staging a Historic Home

The don'ts of staging homes for sale in Alexandria are similar to those of staging a contemporary home. To ensure your house makes the best possible impression on those who view it, avoid the following:
◾ Neglect curb appeal
You may think that the historic properties of your Alexandria real estate are enough to attract ideal buyers, but don't make the mistake of thinking you don't need to make a good first impression. Make sure you pay attention to the front porch, walkway, lawn and driveway to ensure those who first see your property have a favorable first look.
◾ Forget to deep clean
Old homes can get dirty, even if you are diligent about keeping up with routine cleaning. Before you list your house, hire professional cleaners to come in and do a deep cleaning, getting into all the nooks and crannies that those looking at homes for sale in Alexandria are likely to poke around in.
◾ Equate "historical" with "outdated"
Yes, it's likely that those who want historic Alexandria real estate are willing to make a few modern concessions in exchange for antique touches. However, it does not mean they want to deal with outdated kitchen appliances, insufficient water pressure, or dimly lit hallways. You can still keep the historic touches, but make sure you make some modern updates that increase the livability of your home.
◾ Disregard the home's story
The story of historic Alexandria real estate should be one of its selling points. Find a way to tell it, so potential buyers will know exactly what they have the opportunity to buy. Consider framing some old newspaper clipping or pages out of history books and placing them strategically throughout the home or putting a small blurb about the home's history in the listing. Your Alexandria real estate agent should also be familiar with the home's history so they can answer questions and explain it as they show potential buyers your home.
Staging your historic Alexandria home properly is one of the best steps you can take to ensure you attract the right buyers and sell your home for what it's worth. Ready to take the next step and list your house among the other homes for sale in Alexandria? Reach out to an experienced local agent like those at The Winstead Group for assistance and guidance.