If you are looking to buy a single-family home in the Alexandria area or you want to pick up an investment property or rental, the Winstead Group can help you make an educated choice. Existing homes are selling rapidly, and the pace has barely slowed down since the start of 2022. This can make it a little spendy to buy into the Alexandria market, but the increasing value of homes in this area will pay you back with ease.
If you are ready to make a move to invest or own your own home in the Alexandria area, work with John Winstead as you shop for homes. Read on to find out how the John Winstead Group can quickly locate the right property for your needs!
Up-and-coming neighborhoods

When considering investing in a property of any kind in Alexandria, you need to be aware that the city has various neighborhoods that offer valuable benefits and perks. You might want to look at a townhome or condo, or you might be looking for a large single-family home with property. All of these options exist within the Alexandria housing market.
National Landing
is a great area for investment, and there are many new construction options for people who are shopping for homes or rentals. This spot is close to many transportation options and is within an easy commuting distance from employers in the area. It is still a seller's market in much of this area as the median average price for a single-family home has jumped to
$710,000
. You will want to pick these locations to offset the purchase price with value and long-term profitability.
Lyon Park
This residential area offers gorgeous single-family homes. An "upscale" neighborhood, Lyon Park is close to schools, parks, and other amenities. The home prices in
Lyon Park
have increased since 2018, and this area has been one of the locations that has seen
housing costs of $959,000
.
While buying into this area can be spendy, this is a good place for a home purchase that will hold value and be resold in the coming years for a profit. This is an excellent area to live without much opportunity for new construction, so bidding wars and full asking price sales are expected.
Penrose

Located just three miles from DC, this spot will make for great investment opportunities for rentals. The Fort Myer Army base is nearby, and there are single-family homes, townhomes, duplexes, and more in this location. This is also a more affordable area which can make it easier to buy in and make improvements for a quick sale or good rental opportunities.
Alexandria offers investments that run the gamut from luxury homes to small and affordable starter homes. The housing price has ticked up in the area, but you will not have to shop in the million-dollar range just to get a house or an investment property in this city.
As of 2022, the rental property market saw
a $398.57 million increase in growth
in Alexandria. From the same study, there is information that shows that there are 46,320 parcels of real property in the city. These are a mix of commercial and residential properties.
Reasons to buy a home in Alexandria

There are many reasons that someone might move to Alexandria. This area is near Fort Myer Army Base, a significant draw to the neighborhood. Both civilians and military personnel work at the base, which is one of the key employers in Alexandria.
The
Alexandria School District
is also a draw for home buyers, and numerous state agencies call Alexandria and surrounding areas home. You are also within a reasonable distance of the capital, making Alexandria an excellent suburb with much to do and see.
Alexandria is suburban enough to offer
all the right benefits
without feeling like a big city. There are so many areas near Alexandria that feel increasingly urban, but Alexandria has maintained its sense of charm and slightly slower pace of life. The compromise of access to amenities and peace and quiet has made this a prime location for investment and personal real estate purchases.

Which kinds of homes are selling for reasonable prices?

As mentioned previously, it is a seller's market at this time in the Alexandria area. This means that single-family homes might be priced well above what some families can afford. Even rents might exceed reasonable expectations for average income levels in this state.
With the cost of larger homes ticking upward, there has been a shift in the kinds of properties selling rapidly. The condo market is doing well across Northern Virginia, but it is not a constant improvement overall.
In Alexandria, you will find that townhomes are selling at elevated prices and in much higher demand than before the increase in local housing costs. Townhomes will cost about
3.5% more than they did in 2020
in the Alexandria area. However, the inventory for these properties is still higher than single-family homes and more expensive investments with acreage.
The same study showed that Fairfax County only has about 400 actively-listed single homes at any given time, and this number has been as low as 71 during some periods. 2021 numbers are expected to carry well into 2022 concerning townhome and condo sales.
Things to do in Alexandria
You might want to include some other considerations in your decision to move to Alexandria or invest in this city's property. Alexandria has a quaint and thriving old town area that offers lots of fun local things to do and touristy attractions. The waterfront is beautiful, and you can
book cruises
and yacht-style parties here. There are also many great historical tours offered in the city during most of the year.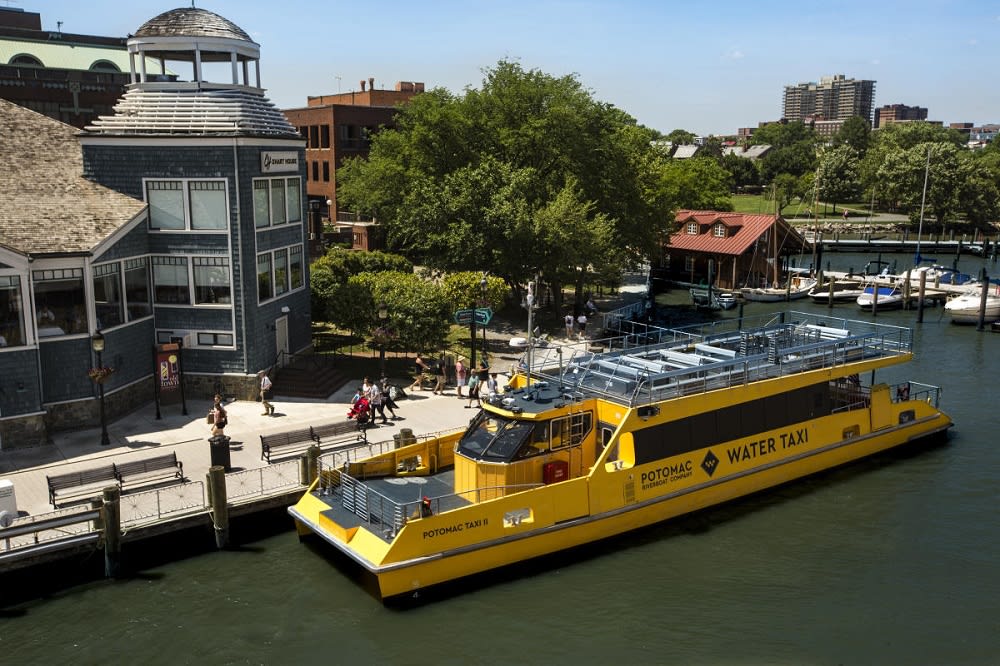 Photo courtesy of City Cruises Anchored By Hornblower

Locals and visitors have access to fine dining at places like
The Chart House
, and there are many fun brewpubs and other child hangouts that people of all ages might enjoy. Dog parks and hiking are within easy reach of most city areas, and water activities like kayaking, paddleboarding, and boating are also readily supported here.
There are so many attractions in this city, and relocating to an area that is this beautiful and fun is an easy choice for many. Combine these features with the excellent housing values, and you have a recipe for an excellent investment and happy living that you can't find in many other places.
Find the right agent
If you have been searching for the perfect condos for sale in McLean or looking at houses in Alexandria, work with real estate agent
John Winstead
. John Winstead keeps his finger on the pulse of the Alexandria housing market and will help you find the perfect property for your needs in this beautiful city.
Contact The Winstead Group today
to find the perfect property for your family or investment in Alexandria!